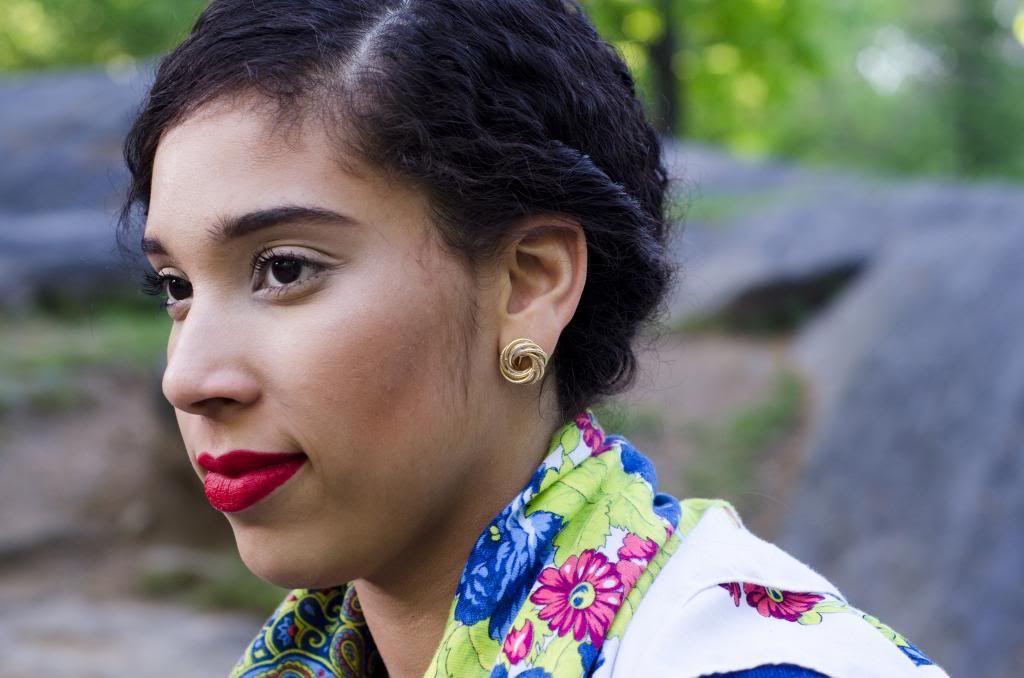 Last week I felt like pure sh*t. What started off as allergies turned into a bad cold that had me blowing my nose every minute on the hour for a week. I hardly ever get sick, but it seems when I do its always something major.
Most of the time when I'm feeling down I like to wear colorful things to cheer me up, especially lipstick. It makes me feel so much better and definitely brightens up my day. I hate to sound vain, but I truly believe that if you look good you feel better. If you don't believe me, try it one day. Shitty days really do call for cute outfits and bright lipstick.
This particular day I wanted to be comfortable, so I wore this striped maxi and threw on some loafers I got for a $1. I definitely felt like a grandma with this look – you know, the ones with the pearls, colorful scarfs, and red lipstick. Pretty much me when I become a grandma.
If you know me you know I am a lipstick whore. My collection is ridiculous, perhaps I will share it with you all soon. When the rumors of a collaboration with Mac Cosmetics and Rihanna started spreading on the internet, I just knew that if it was indeed true, I had to get my hands on at least one thing. Images started appearing on Instagram from the collection and the only thing I lusted for instantly was this limited edition lipstick called Riri Woo. It looks exactly like Ruby Woo, a permanent lipstick that Mac carries except it is slightly darker. Being the lipstick whore that I am, I just had to have this even though I probably own way too many red lipsticks to begin with.
Like I said before, this lipstick is limited edition and if you were not able to get your hands on it the first time around make sure you stay updated on Mac's website for they will be releasing Riri Woo again in June, and this time with special packaging. How do you guys get through shitty days? What do you guys think of this lipstick and Rihanna's collab with Mac? Let me know below!
Besos,
Ada